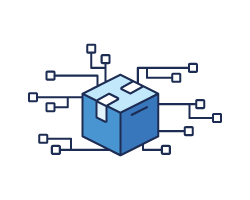 5 Key Challenges in Digital Transformation for Ecommerce & B2B
1. Weak understanding on digital transformation
Senior executives & leadership from businesses that have zero online presence, often hearsay how going digital helps the businesses, but have zero knowledge of digital transformation & how digital works.
Going digital is actually market/channel development – moving from offline to online and capturing potential new customer segments of different demographics and geography. Victoria's Secret had seen the difference in gender purchasing behaviour – more males are purchasing from their online channel to avoid the embarrassment of appearing in their stores, while females are often seen choosing their lingerie at their physical outlets.
Digital transformation is about building up the business revenue channel from online sales, and this usually requires investment in long term digital strategy – adopting CRM to understand your customer segments better, building ecommerce capabilities with 3PL integration and omnichannel inventories etc. – rather than looking at short term quick gains.
2. Transforming digitally half-heartedly
Advocating digital transformation should start from the executive and leadership levels, as they are often being looked up upon for the direction. Digital transformation can only succeed as a company-wide initiative, which requires strong collaboration and evangelism from company leaders.
The common phenomenon seen in failed digital transformation is the lagging company culture and uncooperative organizational stakeholders where they resist changes and lack the conviction in going digital, despite having invested in the process workflow and acquired technological tools. The varying human factors need to be resolved before companies can mature effectively in the digital arena.
Successful digital transformation usually requires companies to lay organizational structure, operational and technological foundations that encourage growth capabilities that can weather through ever-changing business environments, and promote cross-functional teams to collaborate and work towards a common business goal – build and drive the digital channels.
3. Failing to learn, unlearn and relearn
"Learn" refers to taking bold steps and learning from mistakes. Company-wide stakeholders at all levels should adopt the culture of "being ok to make mistakes, just don't repeat them again", where this actually encourages them to step out of their comfort zone to do new things.
"Unlearn" refers to stop doing the old ways, while "relearn" is to start doing new ways. Many of the executives and senior leadership are at where they are today, because they were promoted under the old paradigm of the company's success. They are often comfortable with the old way, and not keen in adopting new ideas that are usually unproven.
Transforming digitally sometimes may not be rocket science, yet they may appear to be apprehensive about unlearning what they already know and comfortable with, often stick with the old modus operandi, and tend to resist anything that requires them to invest and start all over again.
4. Missing data points & KPIs
"We have not collected any data information about our customers", but this should not be a deterrence to start collecting data points to answer business questions, e.g. what products they are interested in, what is the average cart value of new & recurring customers, which customer segments are my loyal customers?
Digital transformation pushes the company to be data-centric, and business decisions will be made based on supporting empirical data facts, and not by any gut-feeling good emotions that may often defy logical thoughts. An example will be the use of campaign performance data in digital marketing to help marketers to measure the effectiveness of their campaigns, and decide whether to shift spend budgets from non-performing ones to better performing ones.
When there are too many KPIs to measure upon, none of them are important any more. At the same time, not having quantitative KPI that can be measured, it will not steer all the stakeholders to work towards the common organization goals and fulfill the vision of transforming digitally.
5. Not having a team with right skillsets
Following our philosophy as practitioners, we often advocate and encourage the need for hands-on – from creating & launching campaigns from Google Ads to implementing the tactical solution that fulfills the planned-out strategy. This is highly preferably for companies that are in the amidst of transforming digitally, as it's vital to build up an in-house team of expertise.
With globalization-led competition resulting in companies' profit margins getting thinner, there is a strong upcoming pressure to flatten the organizational hierarchy further – where executives and leadership will be seen to work directly with specialists without the need of reporting managers.
As for companies that adopt the outsourcing strategy in saving costs, we often come across that the stakeholders are often not the subject-matter experts (SME) in managing the outsourced vendors effectively. Commonly seen in many ecommerce & B2B clients that are managing digital agencies, the stakeholder often serves as pen-pusher that is unable to cross-check on the work performed by the agencies or even troubleshoot effectively when trouble arises. Similarly, for project managers that don't have technical experience, they are often unable to manage the expectations between the business users and technical developers, resulting in project delays.
How can we help businesses to transform digitally?
Following our digital transformation framework, we can propose the digital transformation strategy that
Lays the operational and technological foundations, e.g. build the ecommerce platform/website, 3PL integration, adopt omnichannel inventory systems, CRM integration with the ecommerce platform/website to collect customer data.
Build a performance-centric + learn from mistake culture within the organization, where data-driven decisions are practised. Business decision outcomes will be measured in a quantitative manner to evaluate whether the returns outweighs the effort required, and serve as learning within the organization – determine whether to do more if impact is positive, or learn from the mistakes when impact is negative or experience no growth.
Identify and set the ecommerce & B2B centric KPIs, e.g. revenue, conversion rate, customer lifetime value (LTV), community numbers
Setup necessary web analytics and data collection to collect meaningful data for businesses to make decision with
Propose digital marketing & product development strategy to drive online sales and grow the digital revenue channels
Assists businesses with hiring strategy or via training workshops to build a viable expertise team with the right skillsets to run in-house operations or adopt an appropriate outsourcing strategy that runs in line with business growth