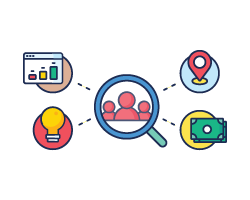 Planning to start a new e-commerce website? Or do you want to understand on how your competitor websites are performing?
Competitor website analysis is definitely a need for all website owners, digital marketing managers, C-level executives to understand their website's current performance against the competitors, and to explore new marketing opportunities.
How do competitor website analysis help businesses?
Obtain metrical insights and intelligence on how your direct and potential competitors are doing.
Helps in the formulation and revision of digital marketing strategies based on the performance of competitors and industry's best practices.
Creation of new marketing channels to drive traffic and conversions for your website.
Convince potential clients, investors, funding houses & venture capitalists with web intelligence in your marketing plan.
Build & establish a competitive edge of your website, and stand above your competitor.
"If you know the enemy and know yourself, your victory will not stand in doubt."– Sun Tzu, The Art of War