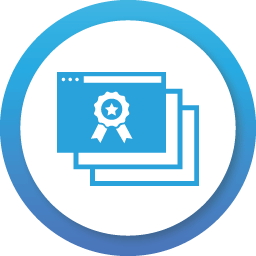 SEM Marketing refers to paid searches that many websites and online businesses use to drive traffic and sales conversions. This is commonly done on the Google Search Network which comprises of its own Google Search engine as well as its partners (such as Yahoo!, AOL).
Leveraging on the search intent of each user, relevant advertisements are displayed with each search. Being user driven and highly targeted, SEM marketing tend to drive high ROI for online platforms.
Unlike traditional marketing, we adopt an agile marketing approach in the execution of SEM campaigns to re-allocate budgets to better performing campaigns and pause non-performing ones. The latter can then be reviewed and changes can be made to maximise the effectiveness of each clients digital marketing strategy.
With experience working with enterprise level platforms, we are performance-driven with our competitive edge coming from the ability to optimise large media spending budgets and concurrent campaigns.
How does SEO & SEM Marketing work together?
Both Enterprise SEO & SEM Marketing work with keyword phrases targeting, and PPC has a greater flexibility for geographical location targeting;
SEO takes a longer & strategic approach to drive organic search, whereas SEM can bring customers to your website within a shorter lead time;
Use of SEM to target high competitive keyword phrases, where it may be difficult for new websites to rank for;
Display your search ads to target competitor's brand names, while SEO is unable to capitalize on that.
We are proud to be Google Partner, with the specialization in Search, Mobile & Display Advertising for Google Ads.