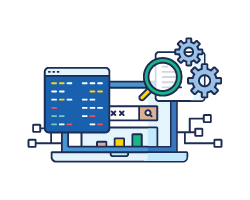 Technical SEO focuses on 3 key fundamental areas: crawlability, indexability and accessibility for websites before your content shows up and rank on search result pages.
Crawlability
Refers to whether your content is being discovered by search engine robots or crawlers, i.e. Googlebot. Crawling of your website occurs at any hour of the day, and page URLs are discovered as the crawlers navigate through your website. To facilitate crawling efficiently for large-scale websites, prioritizing content and allocating sufficient server resources for Googlebot to crawl is necessary, as every website will be allocated with crawl budget – defined by Google as the number of URLs Googlebot can and wants to crawl.
Although crawling is not a ranking signal for Google, it is a prerequisite before indexing takes place and showing your website content in the search results.
Indexability
As Googlebot crawls through your website to discover content, it also index them – refers to storing the content information into the index database. However, content pages may be prevented from being indexed due to technical setup or wrongly attributed annotation on your website.
Accessibility
Refers to how easy and fast your content is served to both users and search engine robots. This covers a wide range of related areas, but not limited to:
Server performance, location, and security
Server performance and hosting location affects the frequency of website's crawling and indexing activities by search engine robots. Website & server security is a growing concern as Google generally dislikes spam or hacked content.
Page load performance
Load time & page size impacts on the crawling activities. By optimizing page speed of the website, this helps to increase the crawl rate, while improving users' experience. The recent growth in mobile device usage has demanded more for page speed optimization on websites.
Javascript SEO
JavaScript SEO is often an issue when the content of the website is loaded with JavaScript calls. Unlike Googlebot, most of the search engine robots are unable to render JavaScript content successfully. Even so, latency is expected for Googlebot to render, crawl & index JavaScript content.
How we can help in Technical SEO?
Perform a thorough audit-check and provide solutions to:
Maximize Googlebot crawl budget with efficiency
Improve page speed for your website
Optimize your website for JavaScript SEO